FLiX (Beetel) Blaze 100 Wireless Bluetooth In-Ear Comfortable Sports Neckband - Black
Regular price
Rs. 2,499.00
Sale price
Rs. 990.00
Unit price
per
Sale
Sold out
FLiX (Beetel) Blaze 100 Wireless Bluetooth In-Ear Comfortable Sports Neckband - Black Overview:
Amp up your fitness regime or any sports activity with a healthy dose of music. To do so, you can wear the FLiX (Beetel) Blaze 100 Bluetooth headset, which offers rich sound quality and enhanced bass, thanks to its 10 mm large super bass driver unit. You can connect to it via Bluetooth technology and play your favourite songs with ease. Lastly, this headset lets you receive calls on-the-go via an inbuilt mic and single control button.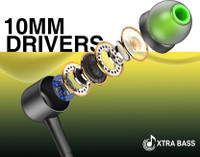 Extra Bass
Designed to be lightweight, this headset is an ideal choice for people who are always on the move or love to engage in fitness or sports activities while listening to music.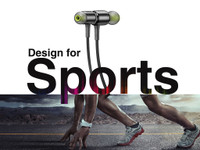 Convenient Usage
Thanks to the rechargeable battery in this headset, you can listen to music, audiobooks, podcasts, and more for extended periods of time. Equipped with an integrated mic and controller, this headset lets you seamlessly answer calls and play, pause, or switch tracks while you are engaged in other activities.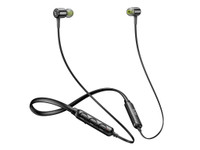 Easy Connectivity
With Bluetooth support, you can pair your device with this headset and stay hooked to your favourite music genres throughout the day.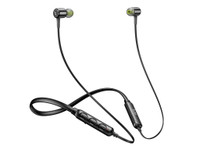 Innovative Features
Equipped with a 10 mm large super bass driver unit, this headset offers rich sound and enhanced bass performance for an ethereal audio experience. Moreover, this headset provides a wireless range of up to 10 m so that you can keep your phone or music player in one place and move around the gym hassle-free.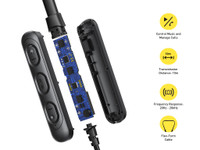 Enjoy Quality Music
Thanks to this headset's inbuilt mic with a single control button, you can receive calls with crystal clear sound output at the touch of a button. Moreover, this headset features a standby time of up to 240 hours, eliminating the need to charge your headset frequently.
Made in China
Share